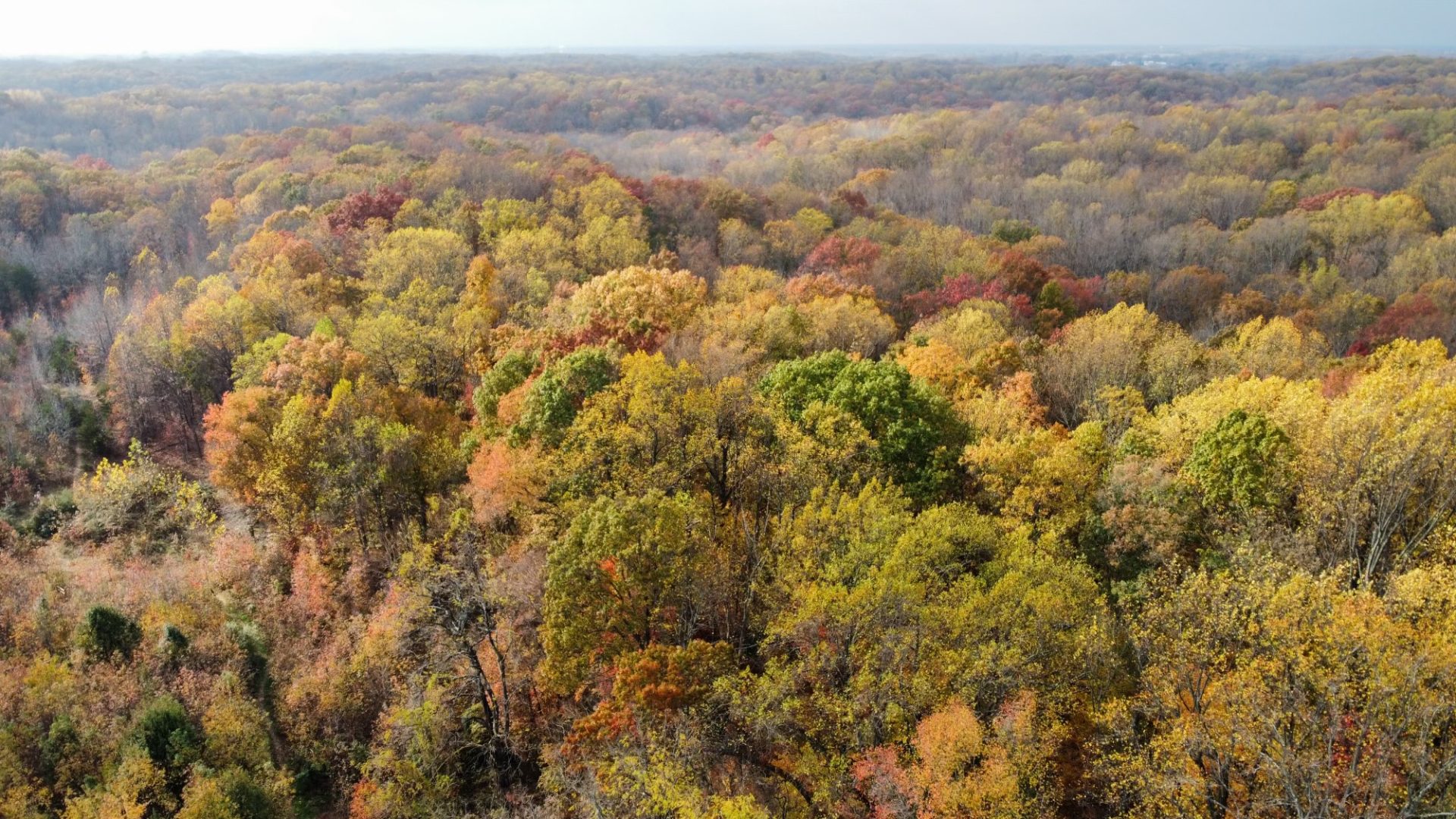 Healthy Forests: Fall 2023 Invasive Plant Control Via Professional Environmental Restoration Contractors
As part of our Healthy Forests program, Scenic Rivers partners with professional environmental restoration contractors to control the invasive plant infestations in Bacon Ridge Natural Area that are either too large or unsafe for volunteers to tackle.
In fall 2023, beginning in mid-November, Empire Landscape LLC will be working in a section of Bacon Ridge near the eastern half of the Wolf Trail Loop area to control a substantial infestation of harmful invasive Autumn olive, Oriental bittersweet, and Japanese honeysuckle, among other damaging plants.
When they have completed their work, it may appear that a significant amount of the understory has been cut down. However, only invasive plants (like Autumn olive) that are known to crowd out and choke the native plants are being cut. It will take several years of effort to suppress these invaders. We are hopeful that native plants will start appearing in the areas where the invasive plant control techniques have been implemented.
Cut Stump Herbicide Treatment
Controlling dense infestations of invasive plants that cannot be removed by hand pulling requires the use of herbicides.
Scenic Rivers works with professional contractors that use techniques that require the least amount of herbicide to be effective.
The cut stump herbicide treatment is a preferred method for controlling woody shrubs, such as Autumn olive, and mature vines such as Japanese honeysuckle and Oriental bittersweet. This is the method being used in Bacon Ridge this fall.
The process is as follows:
The trunks or stalks of the invasive plants are cut close to the ground;
This method of treatment is preferable because it can be done selectively without damage to surrounding vegetation.
Notice of the herbicides being used are posted to the county's website and posted on-site as required.
Please use caution and remain on the trails in this area while this work is being done through late December. 
Thank you for your patience as we work to fight the dense infestation that is preventing the native ecosystem from thriving.
Program Funding
The 2022 and 2023 Healthy Forests Program is supported by generous grants from:
Microsoft Community Empowerment Fund

BGE, an Exelon Company

CFAAC Environment Anne Arundel Fund

Mars Foundation

Annapolis Rotary Club

Keep Maryland Beautiful

Maryland Environmental Trust

Forever Maryland

MD Dept. of Housing and Community Development

MD Dept. of Transportation