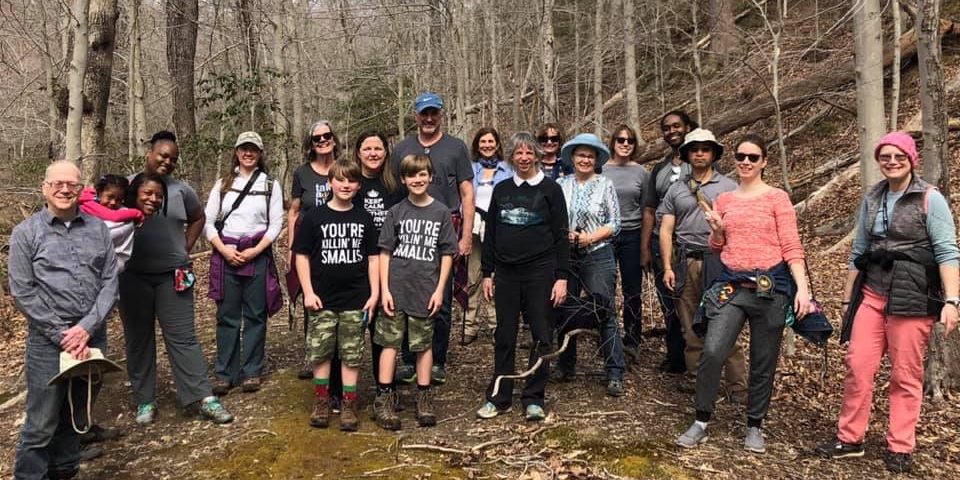 Thanks for your interest in volunteering with Scenic Rivers! We have a variety of opportunities for volunteers throughout the year. They include:
Walk for the Woods. We rely on volunteers to keep our annual springtime event at the Bacon Ridge Natural Area running smoothly. Volunteers lead guided hikes, assist with event setup, parking, registration, and more. We announce the call for volunteers each year via our social media channels and our monthly newsletter.
Volunteer Land Steward Program. Volunteers assist us in the vital task of conducting annual monitoring visits for each of the properties under easement with Scenic Rivers. Each year, a volunteer is assigned two to five of our conserved properties on which to visit and complete monitoring reports. You determine your commitment level and the number of properties you're able to visit.
Invasive Plant Removal Program at Bacon Ridge Natural Area. Launched in 2020 to protect the long-term health of our largest conservation easement, this program relies on volunteers to help remove invasive vines, grasses, and shrubs from along the the trails on designated trail workdays. Workdays are typically scheduled in the spring and announced via our social media channels and our monthly newsletter.
If you are interested in volunteering in any capacity, contact Evann Magee, Stewardship Coordinator, at Evann@SRLT.org.