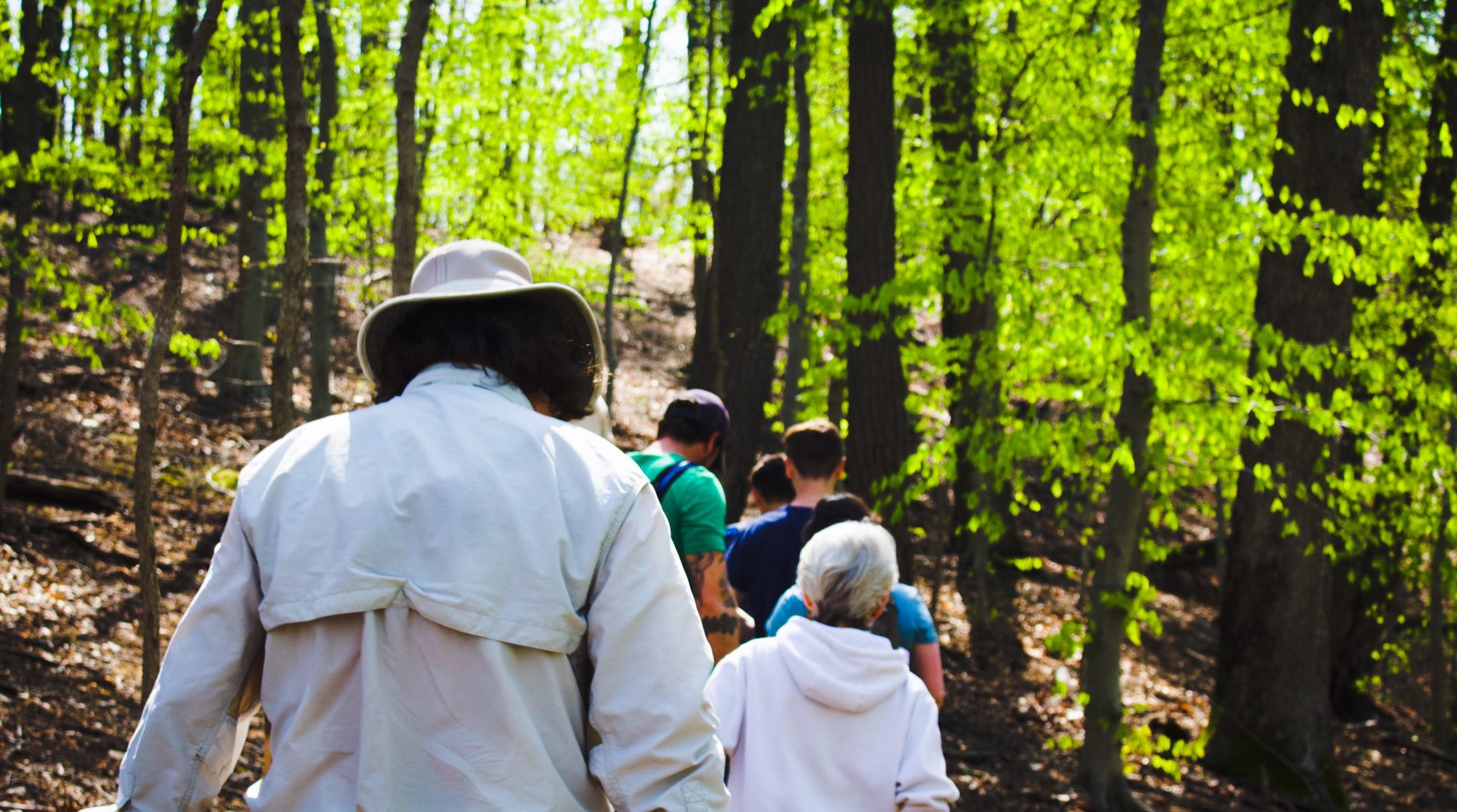 Date: POSTPONED (Date TBD)
Location: Bacon Ridge Natural Area, Crownsville, Maryland
Please Note: Due to the government's restrictions related to events because of the COVID-19 outbreak and for the safety of our supporters, staff, and volunteers, we are postponing the 15th Annual Walk for the Woods. We are working with our partners, the county, and the state to identify a new date to host this beloved day of guided hikes.
Once a new Walk for the Woods date has been determined, we will make announcements via Facebook, Twitter, Instagram, and our monthly email newsletter.
Walk for the Woods is Scenic Rivers' annual celebration of families exploring the outdoors, the beautiful, permanently protected Bacon Ridge Natural Area, and the power of land protection to provide quality of life, wildlife habitat, and Chesapeake Bay and river health.
The event, held in late April of each year, is a day of guided hikes, including bird watching, amphibian searches and naturalist hikes, and educational programs. Attendees are also invited to explore the Bacon Ridge Natural Area's 1000+ acres of woodlands, wetlands, streams, and meadows on their own. It is always a beautiful, relaxing day in our local woods!
Sign up for our monthly newsletter and follow us on Facebook, Twitter or Instagram to receive alerts about the event.
Registration for specific guided hikes will open approximately three weeks from the date of the event.
Scenic Rivers is able to make Walk for the Woods a fun, FREE event for our community because of the generosity of local businesses who sponsor the event. The 2020 sponsorship application is available via the link below.
Thank You to these 2020 Walk for the Woods Sponsors!
Magnolia Warbler Sponsors