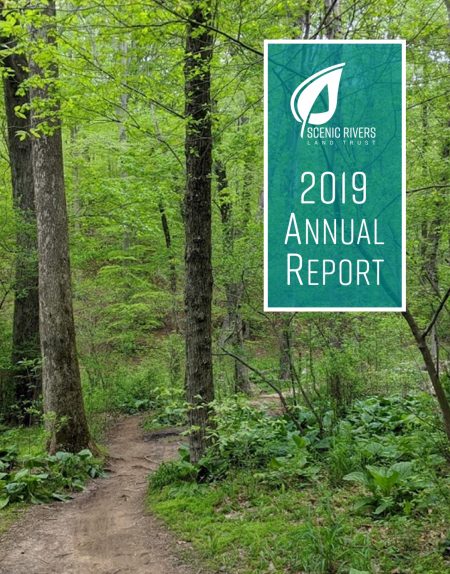 2019 Annual Report Now Available Online
Scenic Rivers' first-ever annual report reflects on 2019 successes
It is safe to say that this is not the environment in which we expected to be publishing Scenic Rivers Land Trust's first annual report. In fact, it feels strange to reflect on the successes of 2019 when the beginning of 2020 has brought so much uncertainty and stress for our local community and the world at large. So much is unknown. One thing, though, has become very clear during the COVID-19 pandemic: access to the outdoors and open, natural spaces is healing.
What has become so obvious in recent months is conserved lands can make us feel good. The ability of nature to soothe nerves, refresh our spirits, and provide exercise during this time has strengthened our commitment to protecting Anne Arundel County's land and water.
So, even in times like this, it's good to take a few moments to reflect on the successes of last year.
The pages of this annual report reflect on last year's high points and preview some of what we hope to do this year. We hope you'll join us in looking back on 2019 with pride. We did all of this because of your support.
Click here to check it out and see what you helped to accomplish.
Surely, better days are ahead in 2020. We hope we'll see you then. Stay safe and stay healthy!