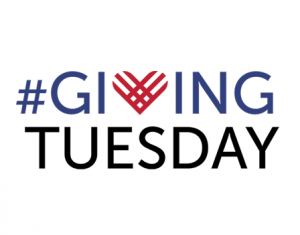 #GivingTuesday and Other Ways to Give this Season
Join the global giving movement on Tuesday, December 3, 2019
The holiday season is rapidly approaching and along with it comes a steady stream of end-of-year donation appeals. This is the season of giving, after all.
Nonprofit organizations like Scenic Rivers rely on the end-of-year generosity of our supporters in order to fulfill our missions. We know that you have a choice in where you invest your charitable giving and we are so grateful that you choose to invest in us and the value of protected land.
Like many organizations, we will be kicking off the end-of-year giving season on #GivingTuesday, held this year on Tuesday, December 3, 2019. We're big fans of this global giving tradition because it inspires people to give back. And everyone has something to give—whether you give your voice, your time, your talent, or your money. It's the collective spirit of generosity that brings change to our communities.
We're participating in #GivingTuesday because we love land. We love wild, natural spaces. And, we want to protect as much as we can here in Anne Arundel County. We hope that participating in this global generosity movement introduces our mission and our work to new people and generates excitement among our steadfast supporters.
Please consider joining in the movement on #GivingTuesday and supporting Scenic Rivers.
And remember, there are several ways to connect with our work:
• Create an Easement
• Make a Donation
• Volunteer
• Sponsor an event
As always, however you choose to give, we're thankful for your support!