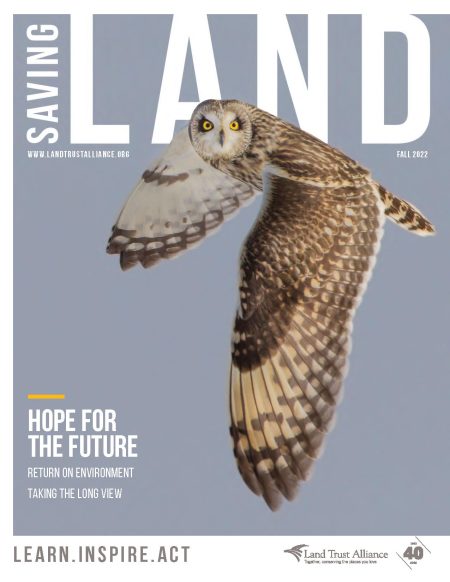 Saving Land: Land Trust Leaders Envision the Future
Scenic Rivers Executive Director Featured in the Fall 2022 issue of Saving Land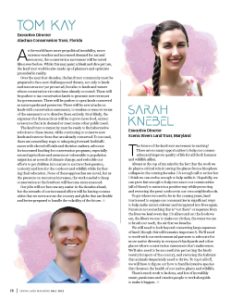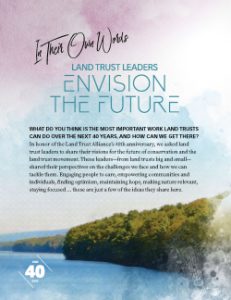 If you've read the latest issue of the Land Trust Alliance's Saving Land magazine, you may have noticed a familiar face.
Scenic Rivers executive director, Sarah Knebel, is featured in their story "In Their Own Words: Land Trust Leaders Envision the Future." In the article, land trust leaders from around the country share their vision for the future of conservation and their perspectives on the challenges we'll face to get there.
Read the full article and see what Sarah has to say here.