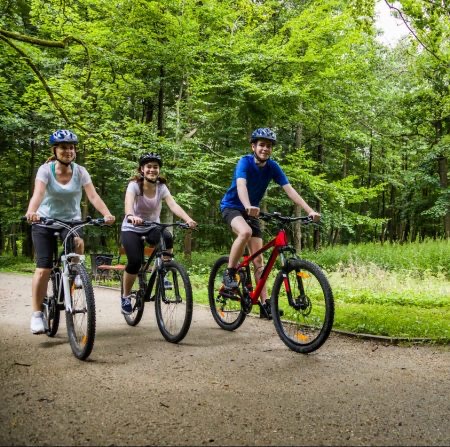 Scenic Rivers Joins the Lifeline 100 Century Ride as an Official Nonprofit Partner
Cyclist of all ages and abilities are invited to ride on our behalf and raise funds to protect our land and water!
Folks, we're making an optimistic leap here…
Scenic Rivers is excited to announce that we are an official nonprofit partner for the 2020 Anne Arundel County Lifeline 100 Ride, scheduled for Sunday, October 4, 2020. We are recruiting cyclists of all ages and abilities to take part in this unique, organized ride of our beautiful county and raise funds on our behalf.
The Anne Arundel County Lifeline 100 Ride offers a great experience for cyclists of all levels with 100, 65, 30, and 15 mile route options as well as a family fun ride. These routes wind throughout scenic Anne Arundel County including views of downtown Annapolis, the Severn River, southern Anne Arundel County, and more!
Scenic Rivers' commitment to protecting Anne Arundel County's natural and scenic character—one of the very reasons it is such a fantastic place for cycling—makes our participation in this event a perfect fit.
Is there any better way to take in the beauty of the things we work so hard to protect—our forests, rivers, wetlands, farmlands and shorelines—than by bicycle?
Join us as we Ride for Land & Water! Your participation in the Lifeline 100 on behalf of Scenic Rivers will help ensure that we can continue conserving and protecting the open lands that make Anne Arundel County a vibrant and healthy home for us all.