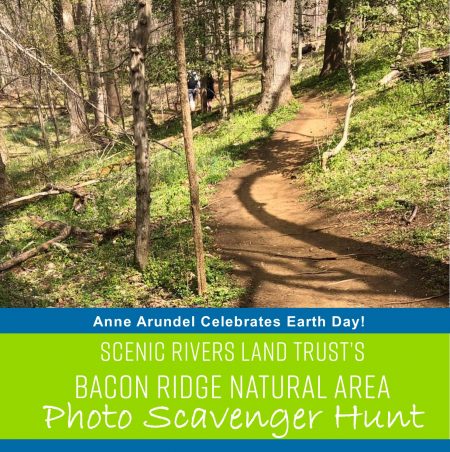 Anne Arundel Celebrates Earth Day: Bacon Ridge Photo Scavenger Hunt
With all of our local, in-person Earth Day events canceled, the GreenGive Partners have come together to create a week's worth of fun, educational, and virtual Earth Day content to help our community celebrate the 50th Anniversary of Earth Day.
We can still venture outside for fresh air and exercise—while conforming to state and county requirements for safe social distancing—so Scenic Rivers put together a Bacon Ridge Natural Area Photo Scavenger Hunt to add a little whimsy to your weekly hike.
Head to the Hawkins Road Trailhead with our checklist in hand and see how many items you can find! Share your photos to social media (Facebook, Twitter, or Instagram) and tag Scenic Rivers and you'll be entered into a drawing to win a prize. A PDF of the list is available here.