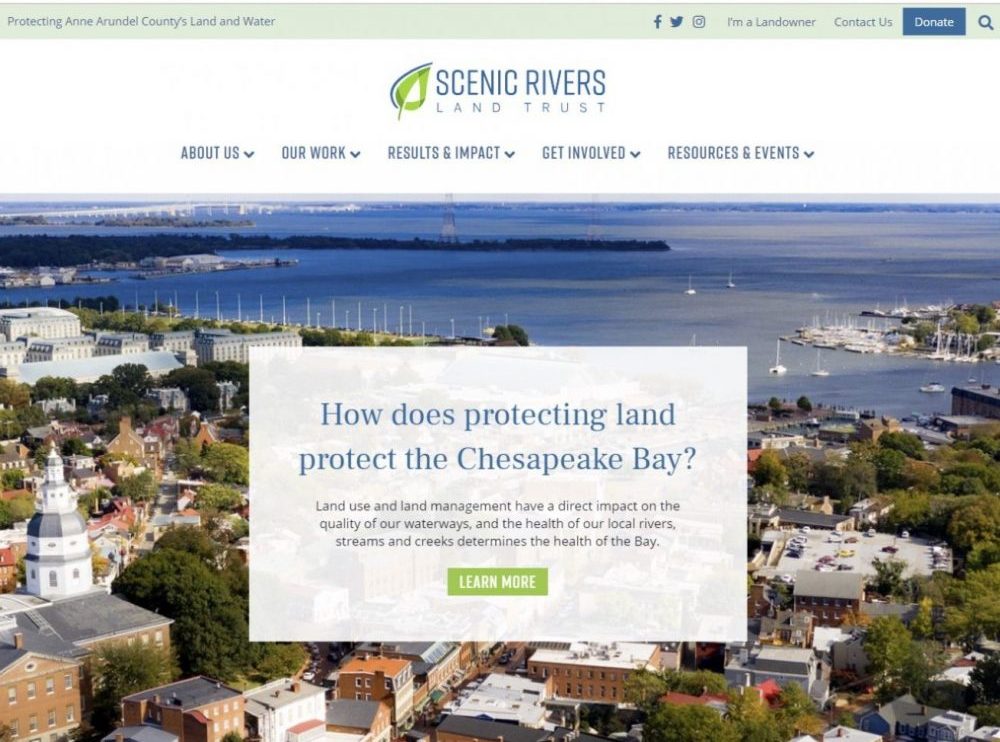 Check it out! Scenic Rivers Launches Newly Redesigned Website
New site features mobile-friendly layout designed and developed by Redstart Creative
This year has been an exciting one for Scenic Rivers. We're celebrating both our 30th anniversary and our new status as a nationally accredited land trust—one of only five accredited local land trusts in Maryland. Plus, we've added new staff, said a fond farewell to a great leader and excitedly announced the promotion of our new executive director, Sarah Knebel.
All of this is on top of conserving more than 300 acres of vital forests and other natural resources in the last year.
Naturally, this seemed like a fitting a time to make sure our website—the way so many people encounter our work for the first time—effectively reflects the work that we do, connects our community to the importance of land protection and inspires them to take action on behalf of our natural resources.
Features of the new site that we're particularly excited about include:
We worked closely with the team at Redstart Creative, a Baltimore-based firm with extensive experience working with nonprofits, on the redesign and we are so thankful that we chose to partner with them. Redstart took a project that is a huge undertaking for an organization of our size and resources and made it manageable—and fun! We couldn't be happier with the results.
Please take a tour of the site, send Erin your feedback and check back regularly for the latest on Scenic Rivers' work.